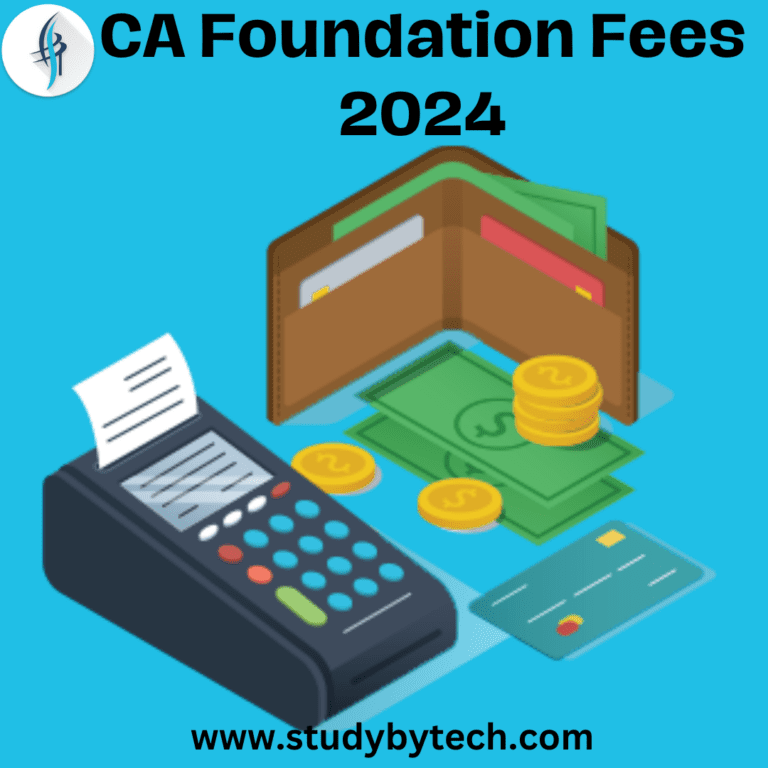 In our quest to provide you with the most accurate and up-to-date information, we are proud to present a comprehensive guide on the CA Foundation Fees for the year 2024. If you're considering pursuing a career in chartered accounting, it's crucial to be well-informed about the financial aspects involved. In this article, we break down the CA Foundation fee structure, helping you plan your educational journey effectively.
Introduction to CA Foundation
The CA Foundation program is the first step in your journey to becoming a chartered accountant. Before we delve into the details of the fees, let's briefly understand what the CA Foundation is all about. This program comprises four papers that test your knowledge in various subjects like accounting, business law, business economics, and quantitative aptitude.
CA Foundation Course Fees
When it comes to pursuing a professional course like CA Foundation, understanding the fee structure is of utmost importance. For the year 2024, we at StudyByTech are providing great discounts for the CA Foundation course. Our fees are as follows:
| | | |
| --- | --- | --- |
| Mode | Fees | Offer Fees |
| CA Foundation All subjects: Face-to-Face (May 24 attempt) | Rs 3̶5̶,0̶0̶0̶/-̶ | Rs. 28,000/- |
| CA Foundation All Subjects: Online Batch | Rs. 2̶5̶,0̶0̶0̶/-̶ | Rs. 20,000/- |
| Per Subject | Rs. 1̶0̶,0̶0̶0̶/-̶ | Rs. 7,000/- |
For any further discounts, kindly contact us at +91 9968875529 and get the details about the further discounts and possibilities for the discount.
Cost of Study Materials
To excel in the CA Foundation examinations, you will require high-quality study materials. The cost of study materials can vary depending on your choice of coaching institute or self-study route. On average, candidates can expect to spend around Rs. 7,000 on each subject. Although ICAI provides his own study material, which is included in CA Foundation registration fees, these books are delivered to the student's shipping address or correspondence address once the registration is confirmed.
Merit Scholarships
The Institute of Chartered Accountants of India (ICAI) offers merit scholarships to deserving candidates. If you meet the eligibility criteria, you could be eligible for a scholarship that covers a significant portion of your CA Foundation fees.
Studybytech: Your Partner in CA Foundation Preparation
For those seeking high-quality CA Foundation classes and resources, Studybytech is your go-to solution. Studybytech is a renowned institute specializing in CA exam preparation. They offer comprehensive classes, study materials, and expert guidance to help you excel in your CA Foundation journey, followed by CA Inter and Final levels. All faculties here are well-deserved and well-experienced.
Conclusion
In conclusion, understanding the CA Foundation fees for 2024 is essential for anyone considering this prestigious profession. It's crucial to plan your finances effectively to ensure a smooth journey through the CA Foundation program. Remember that while fees are a significant factor, the rewards of becoming a chartered accountant far outweigh the investment.
We hope this article has provided you with the detailed information you were seeking. To stay updated on any changes or updates to the fee structure, it's advisable to visit the official website of the ICAI or consult with Studybytech, a registered coaching institute. If you're committed to your goals, the CA Foundation is a worthwhile investment in your future as a chartered accountant.