OUR CA FOUNDATION FACULTIES
Mr. Akash S Gulati is a renowned economics instructor, boasting a 15-year track record in both academic and professional education. He is highly focused on achieving tangible results and possesses a unique ability to provide lucid explanations for all economic concepts. His straightforward approach is dedicated to offering personalized textual and diagrammatic presentations for each topic, aiding students in grasping the subject matter more effectively. His teaching style is distinctive, with an unwavering commitment to ensuring every student achieves a thorough understanding of the concepts.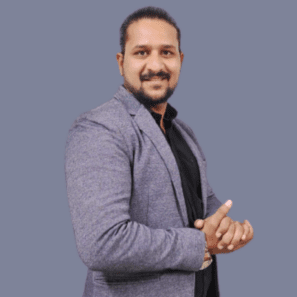 Mr. Nitesh Kumar, the CA Foundation Mathematics instructor, is a highly qualified educator with a Master's degree in Commerce and additional degrees in D.Ed. and B.Ed. With 14 years of teaching experience, he excels in his role by offering logical explanations for every concept in maths, hence making it very easy to understand. This approach simplifies the learning process, enabling students to efficiently grasp and solve problems using smart techniques. Nitesh's teaching style places a strong emphasis on fostering deep understanding and time-saving strategies, ensuring that students not only comprehend the concepts but can also swiftly tackle mathematical challenges.
CA Manav Kr Mishra is a highly qualified and experienced teacher who has made a name for himself in the practical and academic world. As a Qualified Chartered Accountant and Semi-Qualified Cost and Management Accountant (CMA), he brings with him a wealth of practical knowledge and expertise that is invaluable to his students. With over 8 years of experience as an educator, he has honed his skills and has become a renowned teacher, known for his unique teaching style. One of the outstanding qualities of CA Manav Kr Mishra is his friendly yet professional appearance. He understands the importance of building a strong connection with his students, and his friendly personality helps him to connect with them on a personal level. He is approachable, and his students feel comfortable contacting him with their queries and doubts.
Nidhi Thakur is a practicing company secretary by profession and holds a degree in Llb and B.Com (H) with teaching experience of more than 5 years. Her teaching expertise is in corporate laws, business laws, and business economics. She has dedicated her skills and knowledge to educating and mentoring CA Foundation and CA Inter students. Her commitment and insight are invaluable assets to our institution, helping aspiring professionals on their journey to success.