What is CA Articleship?
CA Articleship is hands-on training that's a crucial part of becoming a Chartered Accountant (CA). It's mandatory and overseen by the Institute of Chartered Accountants of India (ICAI). Those undergoing this training are known as articled assistants, or simply articles. They work closely with a practicing CA, gaining practical experience in the field.
How do you apply for a CA Articleship?
To apply for an articleship, students must meet specific eligibility criteria.
For CA Foundation Route students, the eligibility criteria include:
Students will now have to complete both groups of CA Intermediate and ICITSS training to be eligible for the articleship.
Duration of CA Articleship
The practical training in the CA course lasts for 2 years, according to the new scheme. During this period, the candidate is required to spend time under the guidance of a practising CA, typically at a CA firm. However, in the second year, the candidate has a choice: either to continue training with the same practicing CA or opt for industrial training under a CA employed in an industry (note: industrial training should be under a member of the institute who works within the company or industry where the trainee is registered).
Why is CA Articleship important?
CA Articleship is a crucial phase in the CA journey as it offers practical exposure to the profession. During this time, you develop a professional attitude, time management skills, in-depth practical knowledge, and improved communication, and presentation skills. It helps you face challenging situations and enhances your problem-solving abilities.
Skills Developed During Articleship
During your articles, you develop various skills such as technical, communication, time management, teamwork, analytical, problem-solving, and leadership skills. These skills are essential for a successful career in the field of accounting.
Scope of Practical Training in Articles
In your articles, you can choose areas of training based on your interests, including auditing, taxation, accounting, consulting, mergers and acquisitions, and more.
Stipend and Working Conditions
The stipend for an articles varies based on the location and the firm. Typically, stipends range from INR 2,000 to INR 6,000 per month. Articles are allowed leave and must work a minimum of 35 hours per week, not exceeding 45 hours.
Additionally, students are allowed a minimum of 6 months of leave specifically for studying and preparing for the CA Final exams.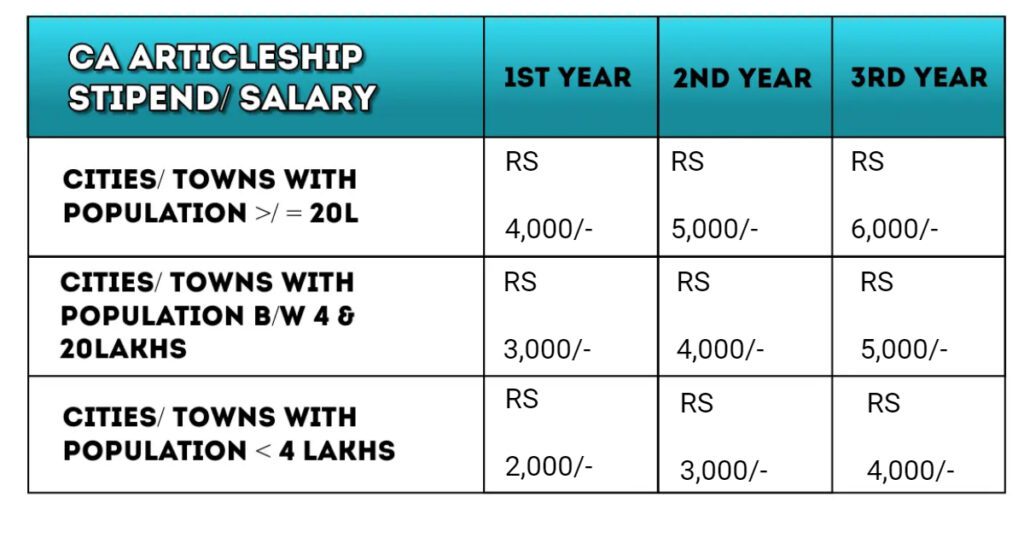 Transfer Rules and Forms
Under certain circumstances, like medical grounds, relocation, or misconduct, you can transfer or terminate your articles after the first year. There are specific forms for registration, leaves, transfers, and completion of articles.
Forms Related to Articles
In a nutshell, CA Articleship is a critical component of the CA journey, providing practical exposure, skill development, and a deeper understanding of the profession, preparing you for a successful career as a Chartered Accountant.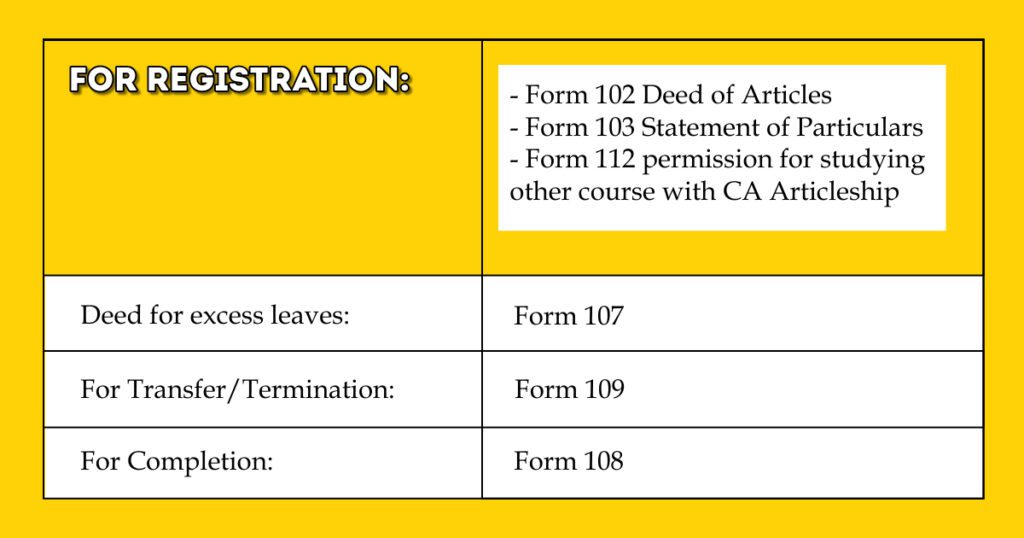 How is StudyByTech helpful before, during & after your Articleship?
Parag sir and other faculties at StudyByTech assist students by guiding them through the process of applying for articleship and providing tips to excel during this period, offering valuable support throughout, like when to start studying for the CA Final, which course students shall start studying, and which subject shall be studied at the end, to get the most out of this time. Also, Parag Gupta sir provides guidance as to which field and which top firm will help you in your career growth as per your interests.
Visit StudyByTech today and take the first step towards a successful CA career!"